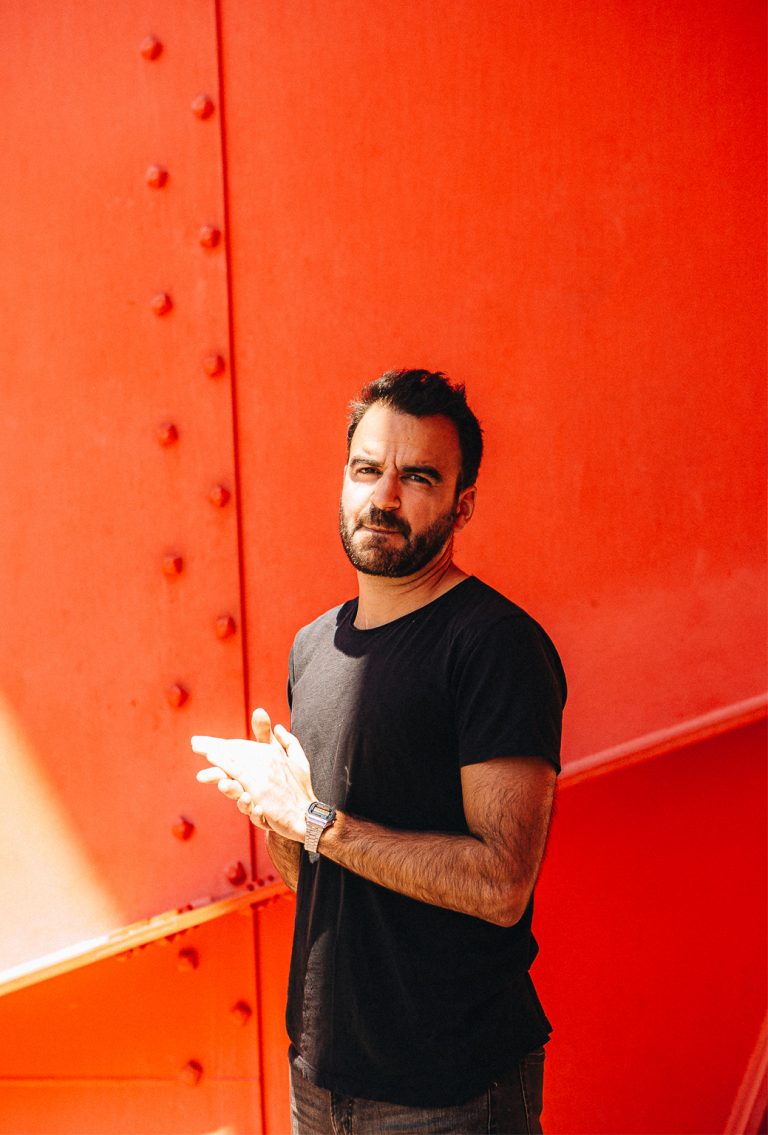 In this installment of "Catch A New Wav," we interview the talented musician, Mancini.
Mancini has always been attracted by music. First inspired by rock, he started playing guitar in a band, and then slowly discovered electronic music at the end of the '90s. Through the years, his style matured. Gimmick, sensibility but mostly rhythm define his best version behind the decks. The french musician rocks the dancefloors with his own productions for almost ten years now and is managing and promoting with WLAD the vinyl and digital label hedZup records that is knowing a great ascension in the Minimal House scene.
We sit down with him to learn a bit more about him.
Q: Who are some of your musical influences?
A: Like all little brothers, I was influenced by my older brother and especially by the music he listened to. Thanks to him I discovered jazz and hard-rock. The vinyl collection of my father contribute also to my influences, it was mainly filled by Disco EPs and 70's Rock albums like Pink Floyd, Queen, Deep Purple, and Santana.My first discovery with electronic music came naturally with the beginnings of the French Touch scene by listening to Cassius, Motorbass, Demon, Modjo, Bob Sinclar, Africanism and of course Daft Punk! This innovative and fresh sound immediately attracted me, and I decided to buy my first vinyl turntables when I was 16.
Q: What's your favorite part about being a musician?
A: Certainly to perform internationally and to have the chance to see the public dancing to your own music is exceptional. Being able to travel with your art is a huge opportunity.
Q: Who is somebody you always wanted to work with (living or deceased)?
A: It's not a simple question, there are so many… I will choose an artist in another style than mine, Kaytranada, because I always wondered how he is composing his insane music! 
Q: To date, what's your most memorable music moment?
I will say the meeting with WLAD, my label partner on hedZup records in 2015. I met him when he had just created hedZup, we immediately learned to work together to develop and grow the label. We even produced and will produce again several tracks together. 
Q: What does the immediate future hold for you in your artistic career?
I just released a vinyl collab EP with Alex Ranerro on one of my favorite labels, the one of Djebali. I also have a solo EP coming out on hedZup at the end of the year with a great remixer  but I can't reveal the name yet! We are also going with hedZUp to do our first showcase in London in November at 93 Feet east, it's one of the most important steps internationally in our musical style.
Follow Mancini on Instagram and enjoy a track below.
Leave a Reply
Source: By The Wavs