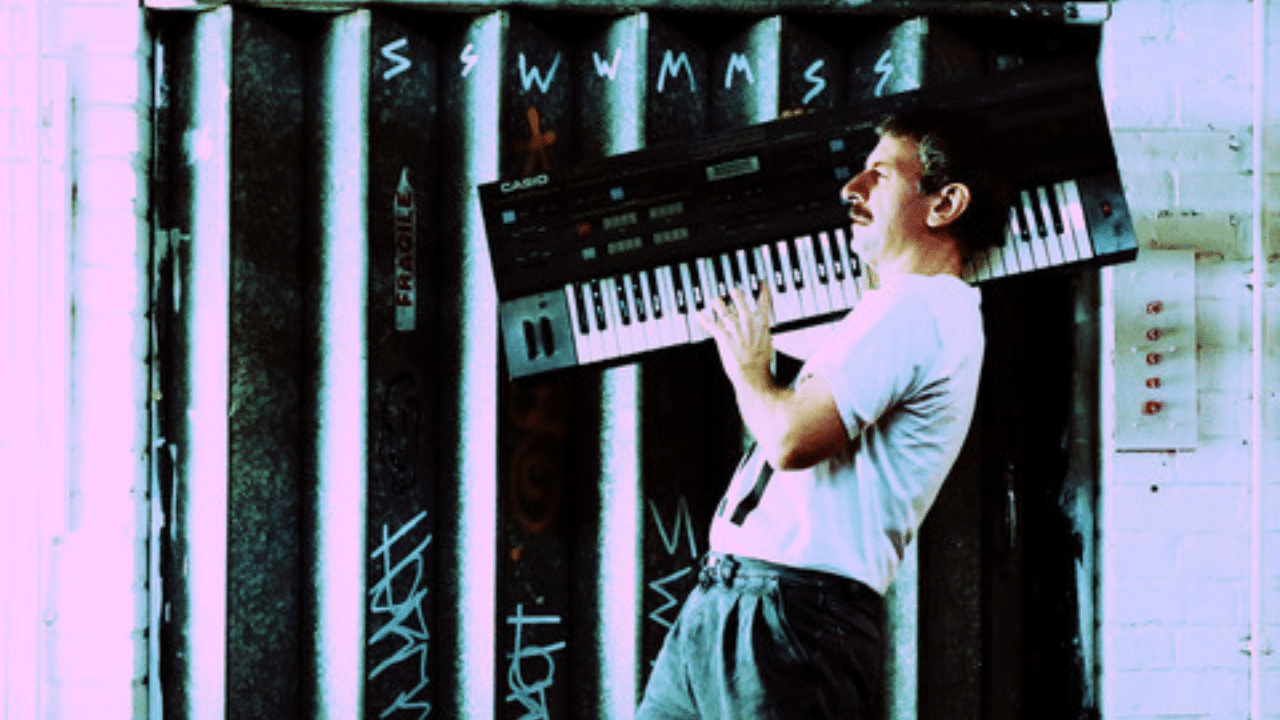 Hailing from Manchester Ruf Dug has carved his own very impressive groove through electronic music with a multitude of sell out releases on his own Ruf Kutz label attesting to the love he has from DJ's and music lovers alike.
His latest release see's him make a rare appearance outside his own label landing on the ever impressive Wolf Music. Collaborating with fellow Mancunian Lovescene the rather brilliant Make This Right 12″ see's them take flight from their hometown to the streets of Downtown Detroit creating something of a future classic. Featuring an absolute scorcher of a vocal version, the deeper sparky 808 driven dub alongside an oldschool 'beat-a-pella' it's a masterclass of a release overflowing with production meets DJ know how.
To celebrate the release we asked Rug Dug to put together a Top 10 of his favoruite Detroit jams. As you would expect from a man who lives an breathes the scene it's packed with stone cold gems.
Grab Ruf Dug and Lovescene's Make This Right EP from: https://www.phonicarecords.com/artist/ruf-dug-lovescene/175111/all/latest/desc
Ruf Dug's Detroit Top 10
Metroplex Social Club – Hubble
For me this one contains all the core Detroit elements – rough drums, super funky baseline, ultra emotive strings and a fuckin mad jazzy solo synth from the future. BIG VIBE
Underground Resistance – Transition
Could jam this list solely with UR tracks and it wouldn't be a bad thing… only one to pick though and it's got to be this one for me… vocal gets me every time.
The Rotating Assembly – Orchestra Hall
Theo!!!! THEEEEOOOOOOOO!!!!! Strings in 4-D!!! THOSE STRINGS!
Model 500 – Starlight
All hail the originator, the biggest genius of them all… I love that as well as being so beautiful and perfect this tune formed part of a Detroit-Berlin dialogue… communication…
Paperclip People – The climax
Probs not long till Carl Craig gets cancelled so play this as much as you can while u still can… one of my original ecstasy tunes this…
Kyle Hall – Down
4th wave? 5th wave? One of the newer Detroit heads bringing the vibes
MIA feat Tek Brothers – All I See
Bit obscure but the soul in this goes deep for days
Los Hermanos – My Mothers Guitarra
U WOT? Funky baselines and guitars? Detroit techno? Really? Yes you bet.
The Martian – Stardancer
More trance than anything the dutch could do – top tip: play it at 33 for Vladimir Ivkovic-beating tackle
Moodymann – I Can't Kick This Feeling When It Hits
I mean again u could have 10 Moodymann tracks and u'd still have missed out a load of belters… I love this roller soooo much!
Grab Ruf Dug and Lovescene's Make This Right EP from: https://www.phonicarecords.com/artist/ruf-dug-lovescene/175111/all/latest/desc
For more info please check: 
Ruf Dug Facebook: https://www.facebook.com/RufKutzIndustries/
Ruf Dug Soundcloud: https://soundcloud.com/rufdug
Ruf Dug Instagram: https://www.instagram.com/rufdug/
Ruf Dug Twitter: https://twitter.com/RufDug
Wolf Music Facebook: https://www.facebook.com/wolfmusicrecordings
Wolf Music Soundcloud: https://soundcloud.com/nysoul
Wolf Music Instagram: https://www.instagram.com/wolfmusic/
Wolf Music Twitter: https://twitter.com/WOLFMusic
Tags: Detroit House, Detroit Techno, Lovescene, Ruf Dug, wolf music
Source: Le Visiteur Online