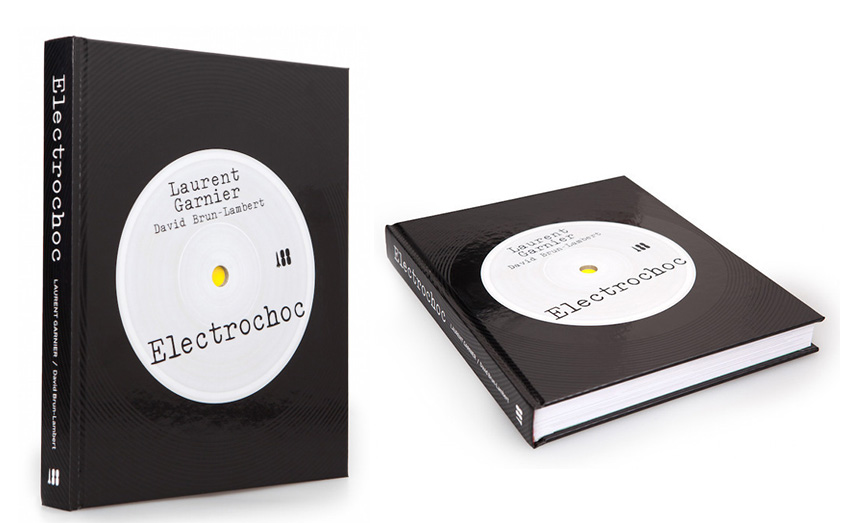 Quarantine time is a great chance to hear new music, watch movies and to read a good book.
Coronavirus treat made us all stay at home, and that's why we checked our home libraries and other lists we would online to suggest 10 books about electronic music you must read.
ELECTROCHOC
LAURENT GARNIER
Laurent Garnier is one of dance music's most lauded figures. He's like your favourite rave dad, a pioneer who oozes style, knowledge and class, one that aims to do more on a dancefloor than just get bodies moving, he wants to take you to another place. With that being said, a book about his early life, moving to Manchester and starting at the Haçienda and his rave adventures, is a tantalizing thought. Electrochoc is half autobiography, half history of the UK rave scene from someone who not only experienced it, he helped create it. It's choc full of his adventures through electronic music and by the end, you leave being more in love with Laurent than you were before. Hard to put down this one.
OCEAN OF SOUND: AETHER TALK, AMBIENT SOUND AND IMAGINARY WORLDS
DAVID TOOP
In a recent essay for The Wire, Simon Reynolds puts forward the notion that "we are all David Toop now". It's a provocative but considered statement intended to highlight the visionary nature of Toop's critical writings, particularly '95's Ocean Of Sound, which prophesied a future musical culture defined by flux, mutability and "aether talk" – one which has quite plainly come to pass. Even if its soothsaying had proven inaccurate, Ocean Of Sound would still be a fascinating read: its erudite, elliptical narrative identifies fascinating resonances and linkages between disparate musicians and musics from around the globe, giving equal weight to Venezuela's Yuekena Indians as it does to Eno, Larry Heard and The Velvet Underground.
LAST NIGHT A DJ SAVED MY LIFE
BILL BREWSTER & FRANK BROUGHTON
Brewster and Broughton's attempt at a definitive history of the DJ – "dance music's most important figure" – is probably the best short course in dance music lore available to the curious beginner. The authors adopt a far less theoretical and opinionated strategy than Reynolds in Energy Flash, choosing instead to tell their story plainly and methodically, relying heavily on quoted testimonies for colour and context. The hip-hop chapter is a hoot, but they're particularly good on disco (which, lest we forget, was terminally unfashionable in 1999) and the origins of house.
TECHNO REBELS: THE RENEGADES OF ELECTRONIC FUN
DAN SICKO
With a focus on the development of the genre in Detroit, Dan Sicko's Techno Rebels… breaks down what defines techno as techno, its influences and how it first came about. Sicko also discusses how the sound took flight and crossed the pond into Europe. Featuring anecdotes, first-hand accounts and interviews from The Belleville Three, this book is a solid supplement to thumping techno percussion.
Source: Techno Station