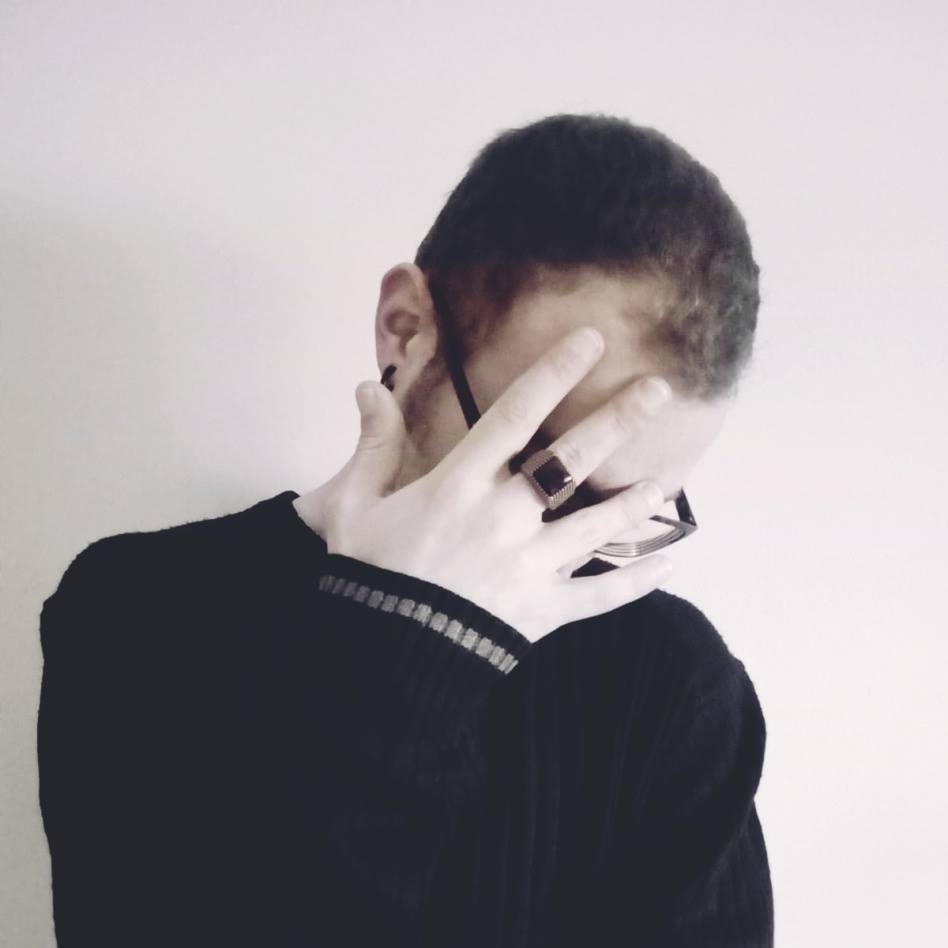 For starters, I read that you were in a black metal band. How did your first contact with electronic music happen and how did you get interested in it?
My first contact with electronic music has been at 14yo when I was looking music on YouTube and I came across in artists as Trentemoller, Extrawelt, Minilogue and many more and I was very struck by the dark atmosphere in their songs. Since I was already playing the guitar and I knew music, I had the idea of ​​producing, I was doing really elementary tracks just for personal listening ahah.
When did you decide to choose DJing as a professional career?
At 16yo I noticed that the desire to produce music and above all to improve and produce as a professional grew in me and so I've fixed the goal of my life.After high school I attented some courses and since then I dedicate every day and every moment to music.
How would you describe current state on the international techno scene?
Really I don't know haha, basically I'm in the techno scene for a year now and I still have a long way to do but more and more people know me and appreciate me, expecially outside my nation. Some INstagram follower believe I'm a professional haha but I always deny it. This pleases me a lot because it means that what I do I do well.
What's your favorite thing when it comes to DJing? How are you describing the sound in your sets?
My favourite part is to cut out loops from various tracks and superimpose them and even play effects, a bit like creating a new song at the moment. The sound in my sets are evil, hypnotic, darkned but it's still in refinement.
Are there any tracks that are your favourites, ones that you like to play during your sets?
I don't have favourite songs, I always try to play different tracks every time but I love the sound of the Physical Techno's label manager Ayako Mori.
You released for labels such as Physical Techno Reordings, Pure Dope Digital and SMR Undeground, so what would you say is your goal when your making music?
My goal when I'm make music? Mmmm…smash all hahah. I want that every song be a bomb a ready to explode.
You recently remixed Time To React. How did this collab happen?
I already remixed a track of Toxic D.N.A that has had great feedback from fans immediately, I think Lady Maru will have heard it, she'll have liked it and then asked me to participate with her in her release.
What are your plans for the future? Any new releases coming?
Yes! On the 18 November will be out my last remix on SMR Underground for Claudio Polizzotto – Out of Space E.P andI've scheduled more than one podcast for some collective and radioshow. Coming soon will be out a little release in Digital & Vinyl by a new Italian project which include an unreleased track of mine and I'm working on my next E.P/Single which I hope to release in early 2020.
Comments
comments
Source: Techno Station